You've Been Living in Stable Misery for Too Long
It's time to break free so you and your partner can live a life full of joy, harmony, and everything in between.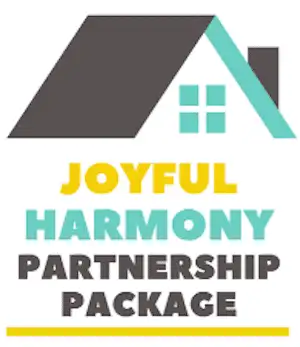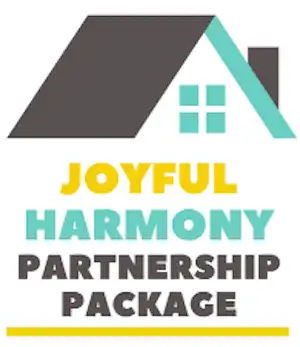 Do you find yourself reacting, repeating unhelpful patterns,
or just feeling unhappy in your relationship but you wanna make it work? Than this package is for you! Schedule your call now.
You feel successful in so many areas of your life b

ut when it comes to your marriage, you feel anything but. 
You're afraid that nothing will change and you'll spend the rest of your relationship in fights, debates, or worse, running out of energy and no longer trying anything at all. 
You married your soul mate, but now you're living more like roommates. 
You tried everything from yelling, shutting down, trying to fix yourself, or trying to fix your partner, but nothing seems to work.  You really want to make things work, but you just don't know how. You want more fun and romance in your relationship. 
You're disappointed when the tips and tricks from books or podcasts never really address your specific circumstances. 
When you do try, you end up falling back on unhelpful habits that you picked up long ago, or relying on your kids or career to help you feel the confidence or validation you aren't getting in your relationship. You just wish you had support or guidance to help you figure this relationship thing out. 
Imagine having a Psychologist and Family Coach to listen to you, your story, and your concerns while providing support, strategies and practices that are unique to you and your relationship.
Instead of falling into the same fights and debates over and over again, you want to have the tools and insights you need to calm the chaos before it begins.
You're ready to gain deeper insights into who you are, what lights you up, what shuts you down, so you can stop feeling broken and be that confident person you so deeply want to be in your relationship.  
You want to feel connected to your partner. You want to have conversations that feel effortless and involve more than just your kids and career. You want to enjoy being around your partner and know that they enjoy you too.   
You crave strategies that you'll remember when you need them most. You're desperate for support from someone that will help you and not judge you for your less-than-ideal thoughts and actions. You want to live your dreams AND be present with those you care about most.
Hi, I'm Lynyetta! As a psychologist and family coach, I help smart, successful women & their partners break free from stable misery so they can create joy & feel harmony in their heart & home. We calm the inner chaos, form a clear actionable vision for their relationship, & make a practical plan to get there so they can stay connected, grow closer, & enjoy the idea of spending the next 70 years together.
How would it feel to:
Feel closer and more connected to your partner and have to tools to deal when you don't?

Understand what triggers you, why and what to do about it?

Have a roadmap out of stable misery and into harmony and joy?

Form a clear vision that you and your partner can turn to for decision-making clarity?

Have the support of someone who "gets it" when questions and chaos arise?

 
You can do all this and more … and I can help!
Through the Joyful Harmony Partnership Package, you will create…
A clear vision for yourself and your relationship.

A new path that will take your marriage out of old unhelpful patterns and into new creative habits.

New strategies and insights into what triggers you and what to do about it. 

A calmer and more confident mindset.

A roadmap out of stable misery and into connection, harmony, and joy. 

A stronger connection between yourself and your partner so you can reignite the feeling of what brought you together.

Have the complete support of '3 coaches-in-1' (that's me 😊) that's experienced enough to help you, not just with your (1) relationship (1) but also with your parenting (2), and issues that limit your personal growth (3).  (

YES! Finally someone who will hear you, see you, and support you as you grow and develop powerful skills and insights based on you and your family's needs. #NoCookieCuttersAllowed).
The Joyful Harmony Partnership Package includes:
✓ Joyful Harmony 90-minute Visioning Session to help you get crystal clear on where you want to go as a person and as a partner. Then we'll use this information to create a practical path to get you there. This is not a "mental questionnaire guided session." We'll use guided imagery to tap into your subconscious so you can access the deep desires and needs that have been buried within you for too long ($300 Value).
✓ 10, 60-minute Harmony Sessions to help you gain powerful insights and take clear action, so you can grow personally and as a couple. We'll get clear on the patterns, beliefs, habits, and stories that are keeping your relationship stuck in stable misery and create intentional actions you can take to finally break free. And we'll do these sessions on video chat so you don't have to leave your comfy home ($2400 Value).
✓ Go from Triggered to Transformed Digital Course to give you the personal tools you need to help you stay calm during those chaotic family moments. This upcoming course is not filled with canned tips and tricks you can just download off of the internet. This is a step-by-step process I'll guide you through to help you develop a personalized plan to finally transform those overreactions ($297 Value).
FAST-ACTION PACKAGE BONUSES (value: $2100):
✓ Fast-Action Bonus #1. 90-minute Hypnotherapy Session ($300 value). No, hypnotherapy will not have you on a stage, barking like a dog. You know those moments when you find yourself angry, yelling, or shutting down… again? Hypnotherapy helps you transform those patterns on a subconscious level by rewiring your brain so your feelings aren't hijacked by those triggering moments. When change occurs on this deep subconscious level, you go further faster (This bonus is only available to the first 3 people who schedule their call with me and enroll. There are only TWO slots left and I have calls scheduled into next week, so schedule your call with me ASAP).
✓ Fast-Action Bonus #2. Telegram support ($1800 value). Marriage is a 24 hours thing, not a once a week thing; this is why I'm offering Voxer support as a package bonus. Voxer is a walkie talkie app. You can push a button and vent, ask questions, or share celebrations and I'll respond to you within 24-hours. Think of Voxer as having me in your back pocket when you need support, guidance, or a celebration buddy. (This bonus is only available to those who schedule their calls before midnight PST on Saturday, Ferbruary 1 Sunday, February 2).
Yes! You and your partner can have the relationship you so deeply want. Are you ready to feel more supported and empowered along the way? Then let's get started!
Once you decide to enroll, you can
choose between two payment options:
$
2,500
($191. discount when you choose this option)
When my husband and I began working with Dr. Willis, the possibility of our issues tearing our relationship apart was very real. It was nice to work with a person we felt could really connect with us. Dr. Willis was non judgemental and helped us to really see our issues from both sides. For the first time in a long time, I was really able to really listen and understand my husband's perspective. Dr. Willis helped us to verbalize our feelings without becoming overly emotional or blaming. We were so grateful to have her help. I would recommend Dr. Willis to any family or person dealing with tough life issues. She's extremely insightful, very smart, respectful and professional but with a gentle approach.
Kel & Lawrence Evans
Entreprenuers
After working with Dr. Willis, I became a better version of myself. I opened my heart and loved my husband and step-son from an empowered place. I felt at ease and peace within myself and with them. This allowed us to create harmony within our home and to really enjoy one another. I let my step-son see the real me. This was all received very well—which I did not expect at all. Dr. Willis is non-judgmental, fun, and authentic. Her approach to relationships, parenting, and family is very heart-centered and professional.
Lauren Kay Wyatt
Love Renegades Intuitive Coach
Working with Dr. Willis gave me a greater confidence that I can get through hard times, especially on those exhausting days. Now I have more good days, good ideas, and a plan based on thoughts and ideas that resonate with me. Her personality is warm, supportive, and genuine. Her approach is powerful, insightful, practical and helped me get a better handle on my emotions and reactions. Her creative process helped me dive deeper and figure out a productive and meaningful path forward to create a more loving experience for myself and my family. I'd recommend Dr. Willis to anyone looking to move past "stuck" or "hard" emotions and towards a happier, healthier way of living.
Adeena Manford
Financial Advisor
Hiring Lynyetta as a coach for my family was one of the best business and personal growth decisions I have ever made. Lynyetta totally over delivered on our expectations. She helped us identify how our childhood family histories were showing up (in good and not so good ways) in our current family dynamics, how to be more mindful of our triggers and move through them with grace and ease, and how to identify what was really going on with our daughter's fears and tantrums and be able to use them as opportunities for our family to come together rather than act out against each other. Through our work together, I also found more time for myself, recommitted to my emotional and physical health, and decreased personal and family stress.
Alexia Vernon
Speaker Coach & Author
Dr. Willis's warmth and genuineness made me feel so much better after speaking with her. She has vast knowledge and a powerful ability to relay it and integrate it to suit the individual. During my work with Dr. Willis I was able to get in touch with parts of myself that I didn't know existed and this has been extremely enlightening. After working with Dr. Willis I'm paying more attention to my feelings during moments when I'm triggered and when I'm not. If you're on a quest to understand the root of your triggers, Dr. Willis is understanding, real, and empathetic.
Karen McCarthy
Wife & Mom of 3
Interested in working together? Excellent!  
Click below to schedule your no-obligation discovery call.  Together we'll make sure this package is for you.
If you plan to complete this package with your partner, please schedule a time when you can both attend. 
If you cannot find a time that works for you, please shoot me a message. 
We'll work something out!
Most frequent questions and answers
Interested in working together? Excellent!  
Click below to schedule your no-obligation discovery call.  Together we'll make sure this package is for you.
If you plan to complete this package with your partner, please schedule a time when you can both attend. 
If you cannot find a time that works for you, please shoot me a message. 
We'll work something out!