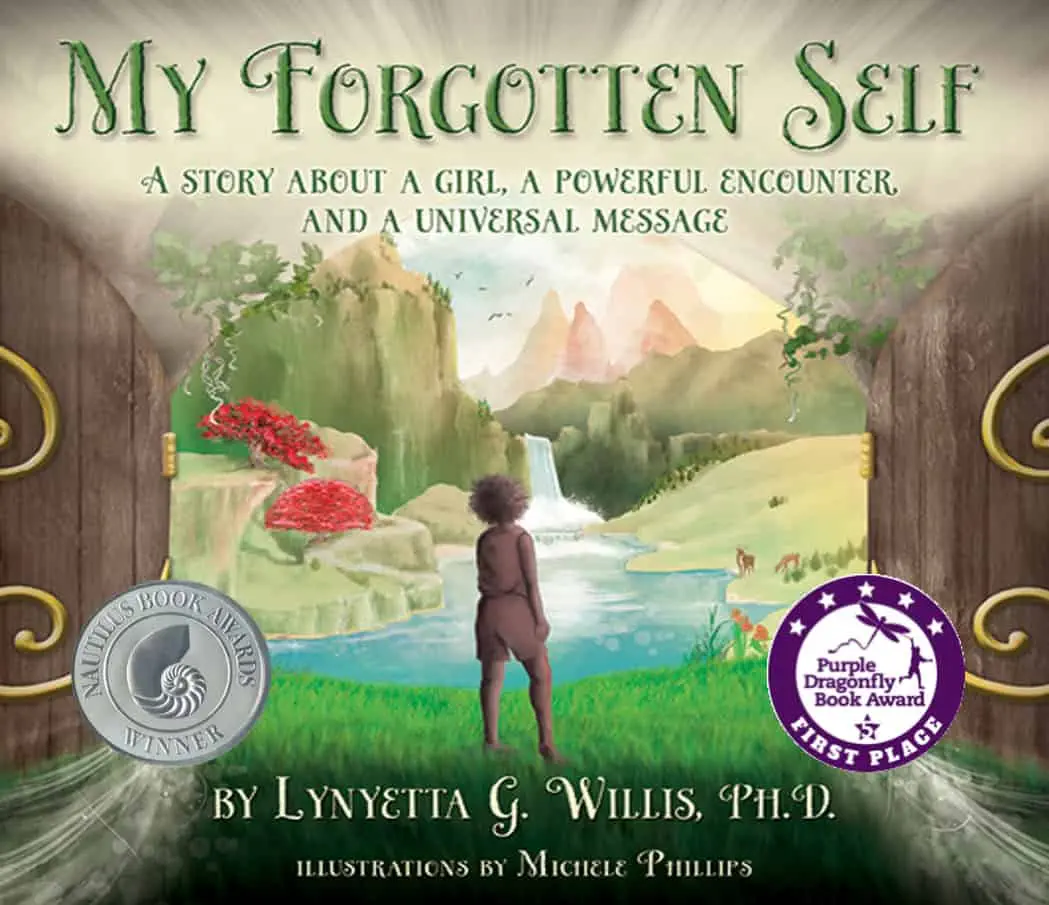 "My Forgotten self is a beautiful reminder to adults and children alike, about the divine qualities we all possess inside of us. It will help children connect to all that life has to offer from the inside out so they can grow into healthy, fulfilled adults, that will shine their light onto the world"
— Michal Berg,
President and CEO of Spirituality for Kids International, Inc.
Tiev (pronounced Tee-ev), is a young girl who decides to dream about her path in life. Her dreams are vivid and exciting; however, when she shares them with her well-intentioned family they quickly tell her why she cannot be any of the thing her heart desires. Feeing lost, hurt, and confused, Tiev, encounters a being, I Am. Tiev and I Am embark on an outstanding journey wherein Tiev learns who she truly is and the gifts inherent in each of her desired paths.
​
​In reading, My Forgotten Self, children and adults alike will experience to deepen their spiritual awareness as they follow Tiev, and learn the truth about who we really are as Spiritual Beings.

My Forgotten Self, a beautiful reminder to enter our true self and remember to hear the essence within!
My Forgotten Self, reminds children of their inherent knowing of who they are and the life purpose they have been born to fulfill. Read this book to your children and watch how their soul-memory awakens–inviting you to welcome and nourish it. What a gift to parents, caregivers, and adults, who are in a position to encourage a child's self-trust and inner fulfillment.
Tiev is the little girl in all of us still questioning our gift to humanity. We too can find our answers when we become still and go within. Lynyetta has found a way, through a child's heart, to teach children, teens, and adults alike.
Our children are born into a world of infinite possibilities but many times spend their formative years experiencing well-meaning adults who don't want them to get hurt and thus use the words, 'you can't.' My Forgotten Self by Lynyetta Willis is a wonderful teaching tool that helps our children remember that with God, ALL THINGS are possible. It reminds the young and old reader alike that God, as creativity will not be stifled by human limitation and fear. It also reminds us that each of is a treasure of God's creativity and are unbound expressions of love. This delightful children's book is a visual masterpiece with illustrations beautifully created by Michele Phillips that delight the eye as Dr. Willis's words inspire the soul. I plan to read it to my granddaughter as a wonderful reminder of her limitless ability to partner with the God of her very existence.